24 Hour London
Creating a city that's always open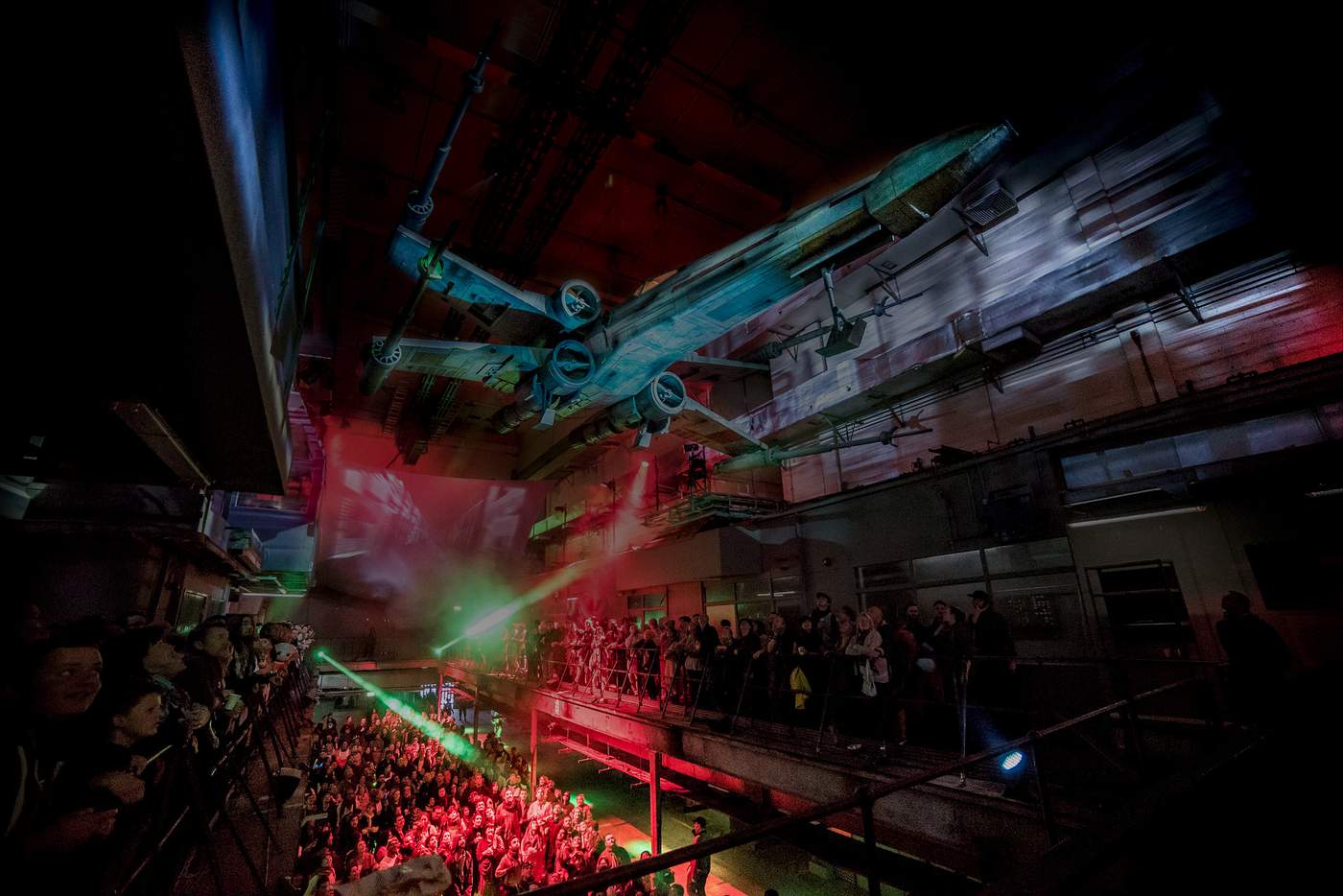 Amy Lamé: London's first ever Night Czar
What will the Night Czar do?
London's new Night Czar, Amy Lamé, will work to champion the capital's vibrant night-time economy by:
· being an ambassador for London as a 24-hour world city
· creating a vision for a 24-hour London in tandem with local councils, the police, businesses and the Chair of the Mayor's Night-Time Commission
· developing a road map to make that vision reality working with local councils, businesses, and agencies like TfL and the Met Police
· using the Night Tube as an opportunity to broaden and boost London's evening and night-time economy
· ensuring the night-time economy is developed in a way that considers people's need for rest and public safety
About Amy Lamé:
Amy has a long and successful track record as a leader and collaborator in the cultural and creative industries.
She is co-founder of the Olivier Award winning arts company and club night Duckie, and has hosted the club every Saturday at the Royal Vauxhall Tavern for 21 years. She also DJs at various club nights across the capital.
Amy co-founded and chairs RVT Future, a voluntary LGBT+ community group campaigning to preserve the iconic Royal Vauxhall Tavern. She is at the very heart of the conversation about venues under threat of closure in London.
She served as Mayoress of Camden in 2010-2011, and spent her year highlighting the history and culture of live music and nightlife in the borough.
Amy is a familiar presence on TV, in print and on radio, especially to Londoners. She co-presented, alongside Danny Baker, for a decade on BBC London 94.9's legendary SONY award winning shows.
Chair of the Night Time Commission announced:
The Night Time Commission was established to review the capital's night time economy. The Commission seeks to understand the challenges faced by punters, night time businesses, the authorities and residents and develop way to balance these as London's night time economy grows.
What will the Chair do?
As Chair, Philip will work alongside the Night Czar, Amy Lamé, to develop and implement a vision of London as a 24-hour city.
Philip will review the membership and structure of the Commission, bringing together leading people from across the night time economy. This will include local authorities, the Metropolitan Police, the night time industries including club and venue owners, and residents.
About Philip Kolvin:
Philip recently acted on behalf of Fabric nightclub and played a pivotal role in securing an agreement between the world-famous venue and Islington Council to regain its licence and reopen with stringent new conditions to protect the safety of clubbers.
Philip is widely regarded as one of the UK's top experts on licensing. He recently published a Manifesto for the Night Time Economy.
What is the night-time economy?
Mayor Sadiq Khan wants to make London a 24-hour city that's open to all.
Our restaurants, theatres, cinemas, music venues, clubs, and bars are world famous and a huge attraction for everyone who lives or works here. They also attract millions of international visitors each year.
Our cultural scene can lay claim to being the birthplace of musical theatre, electronic music and immersive theatre.
London's night-time economy is also a big earner and big employer. It brings in £26.3 billion to the economy every year and supports 1 in 8 of the city's jobs.
And did we mention the Night Tube and our brilliant night buses? New 24-hour Night Tube services are opening up new opportunities for Londoners and will create around 2,000 permanent jobs and boost the city's economy by £360 million.
London has a good night out to offer to everyone – and a safe journey home when it's time for bed.
The opportunity
Sadiq has appointed a 'Night Czar' to make London's night-time economy even better – the writer, broadcaster, DJ, performer and campaigner Amy Lamé.
London is the biggest city in the world to appoint a Night Czar, and Amy's appointment comes after the hugely successful creation of night-time mayors in other cities across the globe from Amsterdam and Berlin, to San Francisco.
Now London has a huge opportunity to become the number one global destination for 24-hour culture and entertainment.
The challenge
As London grows our city has to adjust to new challenges. New housing, transport and infrastructure is creating new challenges for our night-time economy and there is also increased demand for a broader night-time culture and entertainment offer.
We need someone to help us navigate these challenges and bring the right people together to help solve them – the Night Czar.
Music to London's ears
The music industry is worth an incredible £4.1bn to the UK's economy. It also brings an extra £3.7bn in music tourism. This is going to grow over the next few years. Yet the UK has lost half of its nightclubs and since 2007 London has lost 35% of live music venues.
Sadiq has promised to protect London's live music venues, clubs and pubs. He plans to bring in a new 'Agent of Change' rule. This means new developments near existing venues must meet soundproofing costs. In January he published a new report that shows signs of recovery for London's grassroots music venues.
The Night Czar's proven track-record of helping save venues, her first-hand experience of the industry over the last two decades as well as her love for London and its nightlife make her the champion our venues, clubs and pubs need right now.